Cannabis Cultivation Software Overview
FolioGrow is a cannabis cultivation software platform developed with the express purpose of using math and algorithms to improve results and yield in traditional farming practices. Our custom-built solution helps businesses in the farming industry manage their employees, growing process, research and development, and all aspects of growing crops. By continuously analyzing the numbers related to your crop (light, feed, time, trim, etc.) and comparing them to the results of each harvest, FolioGrow shows you how to best use your limited square footage to make the maximum profitability possible.
Easily project and forecast revenue of your grow. Real-time grow analytics give you the power to maximize efficiency, lower costs, and increase yields and profits.
Provides a 360-degree view into your business

Advanced Reporting identifies crop profitability 

Analyze historical crop data to maximize revenue

See exactly what your crop value is at any time

Enterprise Cloud Solution (ECS)

Requires no hardware or software to purchase

Robust and extendable to fit any grow operation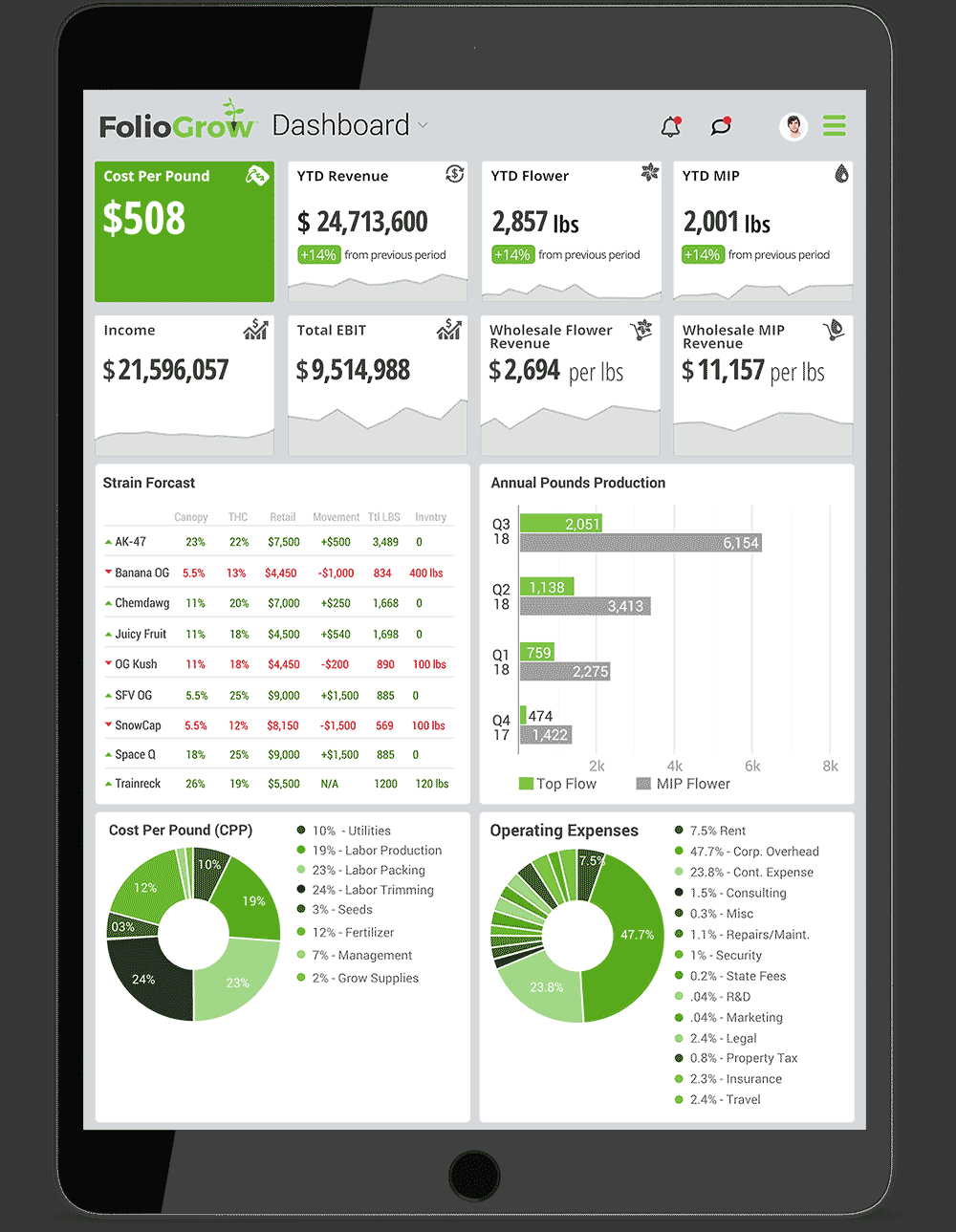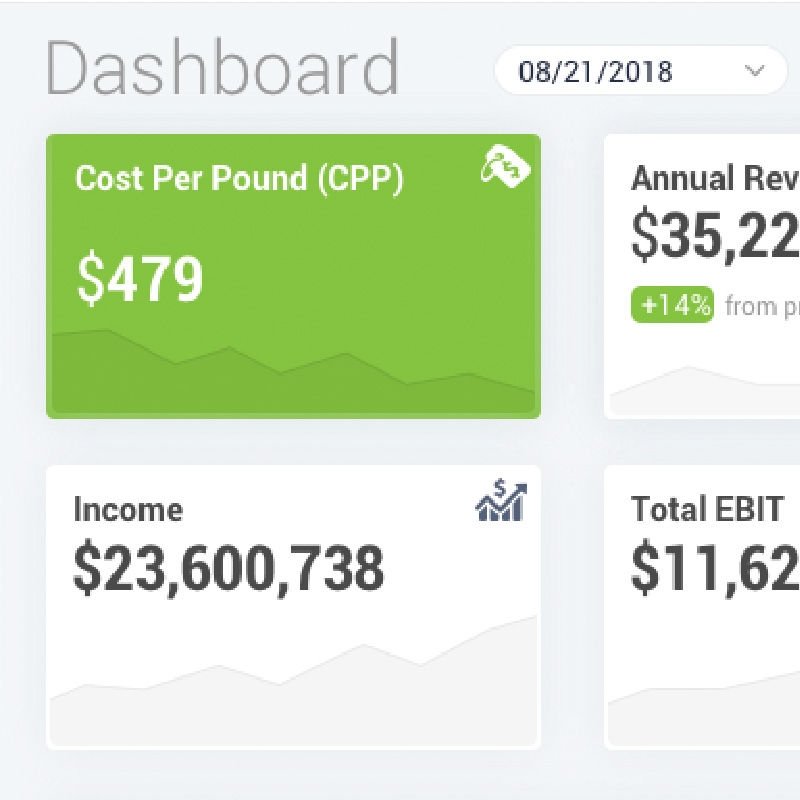 Improve your yields while controlling your costs to improve your margins. You get up-to-the-minute access to your data in real time.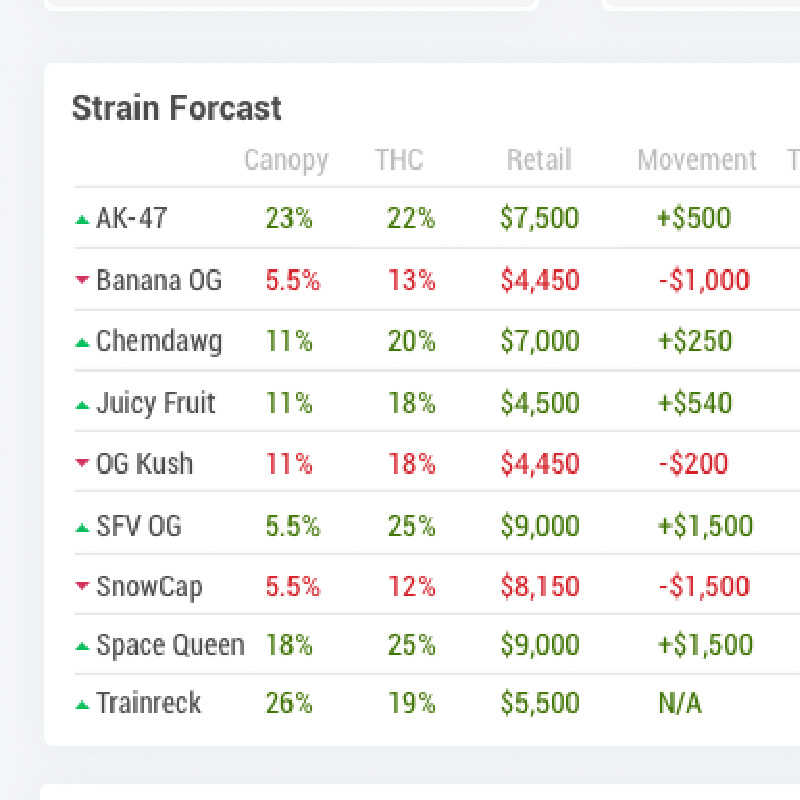 Better understand which strains are the most profitable to your business. Treat your strains like stocks in a stock portfolio and react accordingly.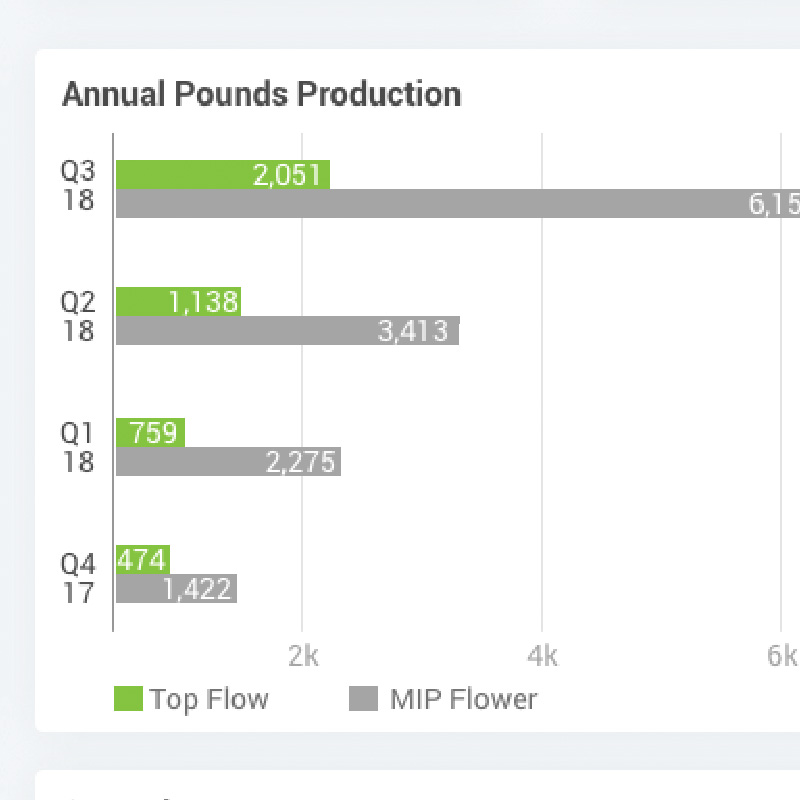 More insight into Flower and MiP's production allows you to make better decisions that directly affect your bottom line.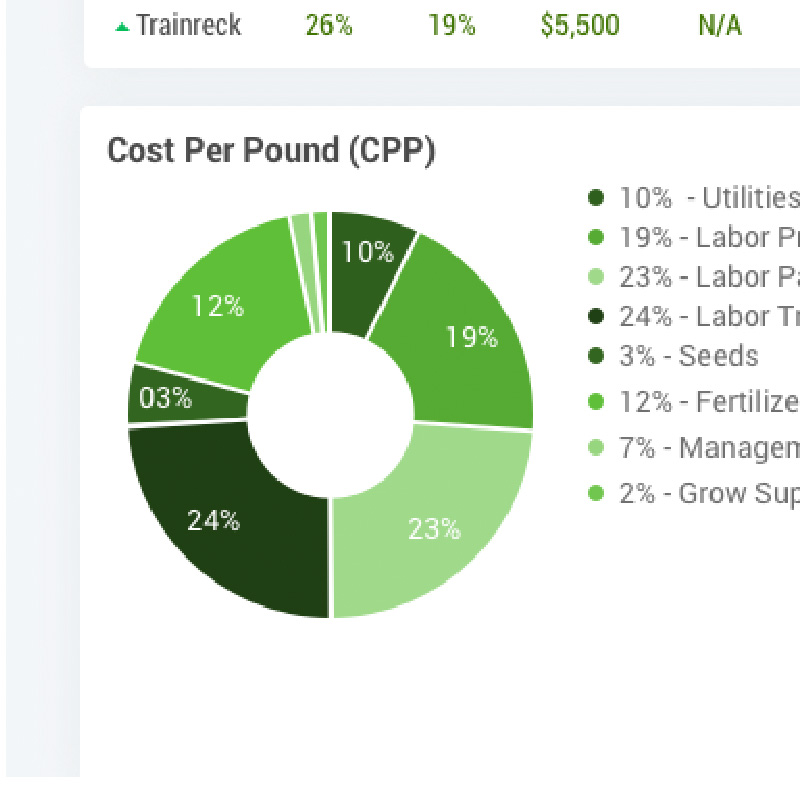 Managing costs helps increase profitability. You need to understand where your funds are being spent to control your expenses.
Manage every aspect of your grow. Create and track your batches, tables and your unique growing processes. Assign and track task efficiencies for all team members. Analyze and improve each batch, allowing you to achieve higher yields.
Manage batches, strains, team members and supplies

Track employee tasks and activities in real time

Get a 360-degree view into your crop schedule

Instantly track ANY crop issues (mites, CO2, etc.)

Communicate, update and track all employee activities

Get detailed analytics to review each Team Member's value

Set crop schedules months in advance to meet demand
Identify which growing methods produce the best yield
Track detailed R&D at the individual Strain Run Level
Identify which employees are most profitable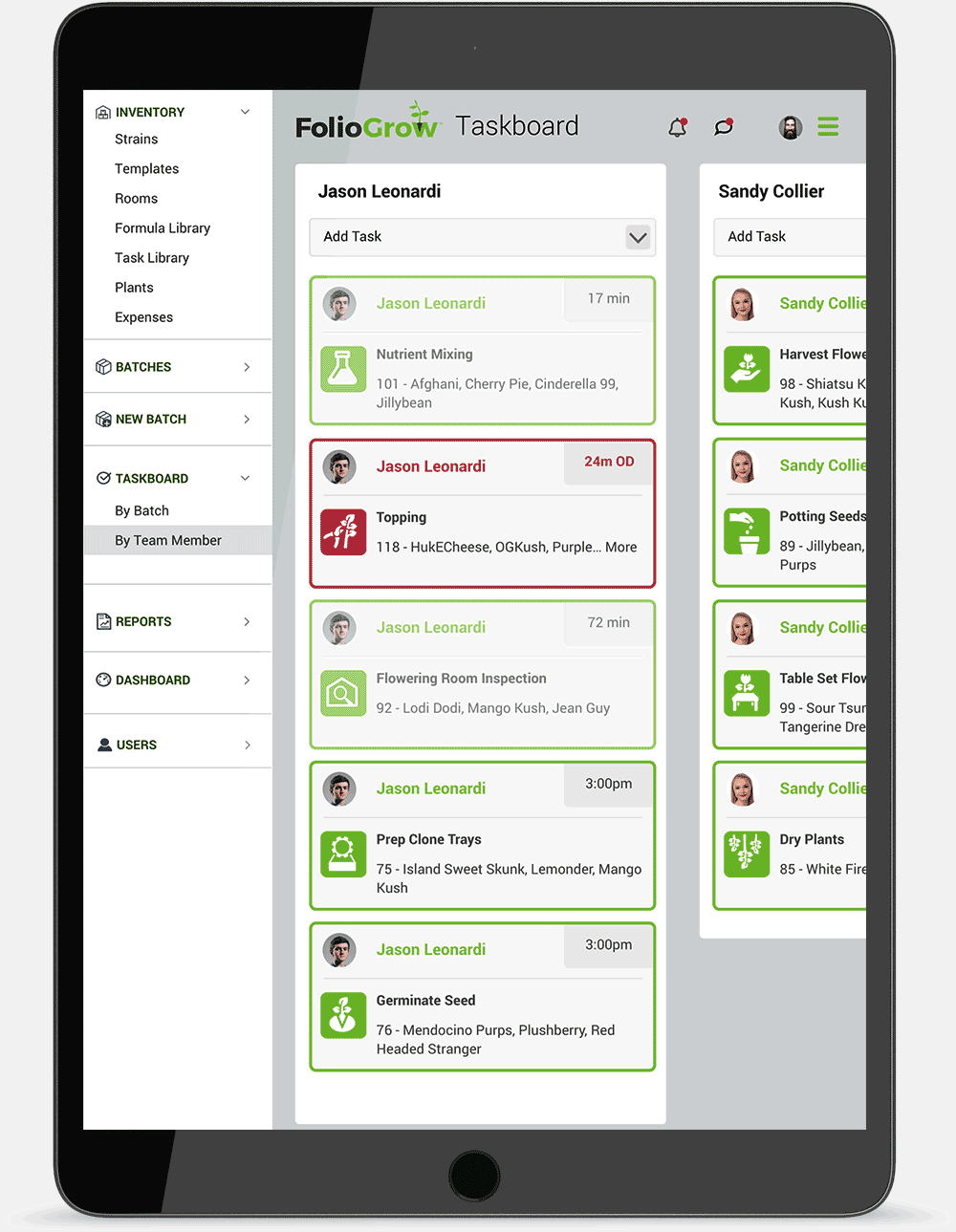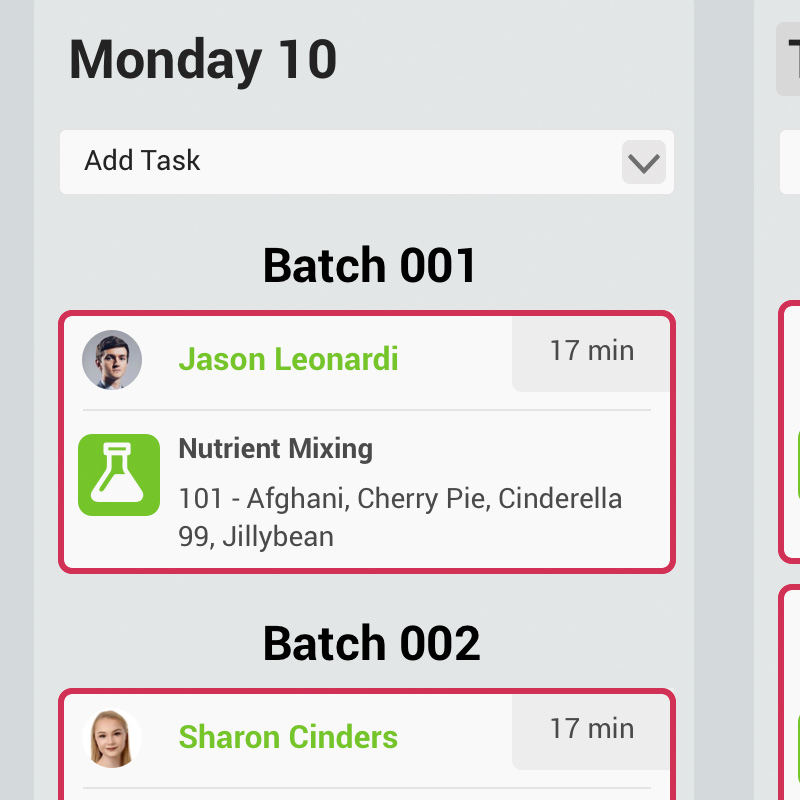 Know exactly what your team should be accomplishing for the day and get alerts when these tasks are not completed.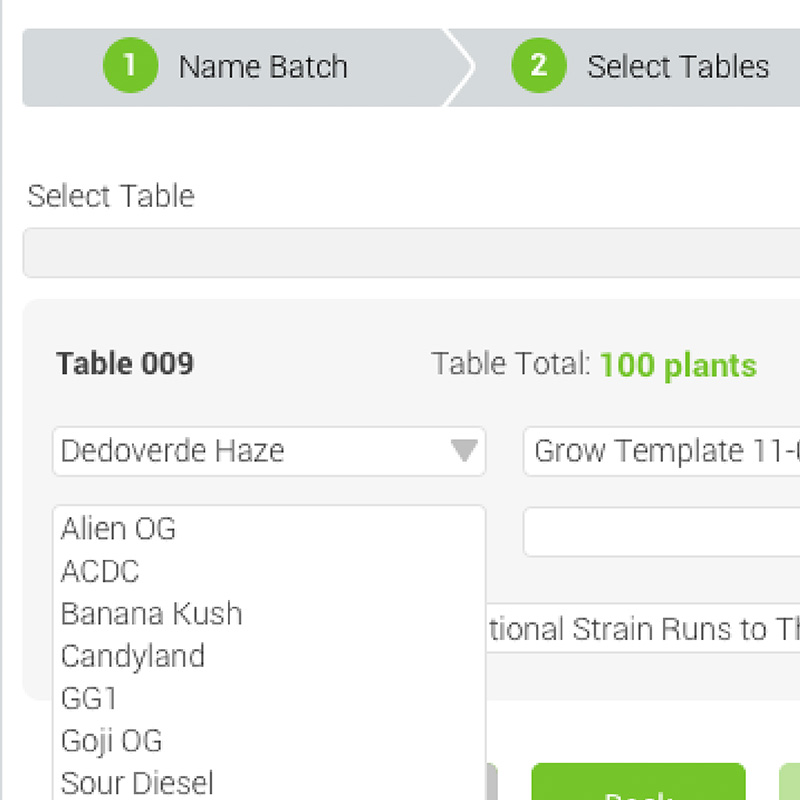 Set up a new batch in seconds! FolioGrow makes sure your SOPs are being followed all the way through the grow process.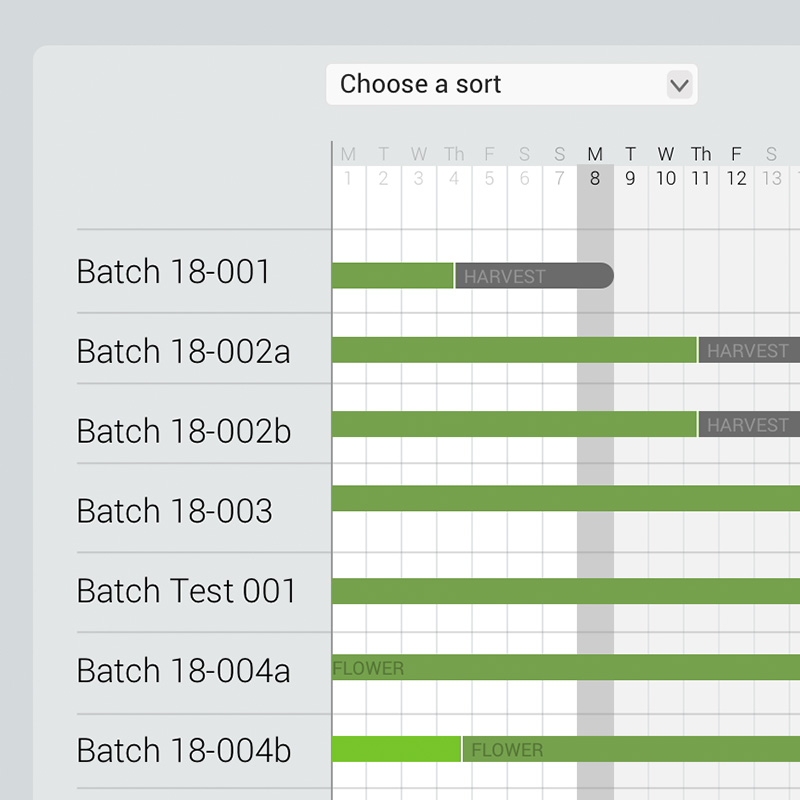 Organize your batches to meet specific deadlines and make sure your grow is humming at 100% at all times.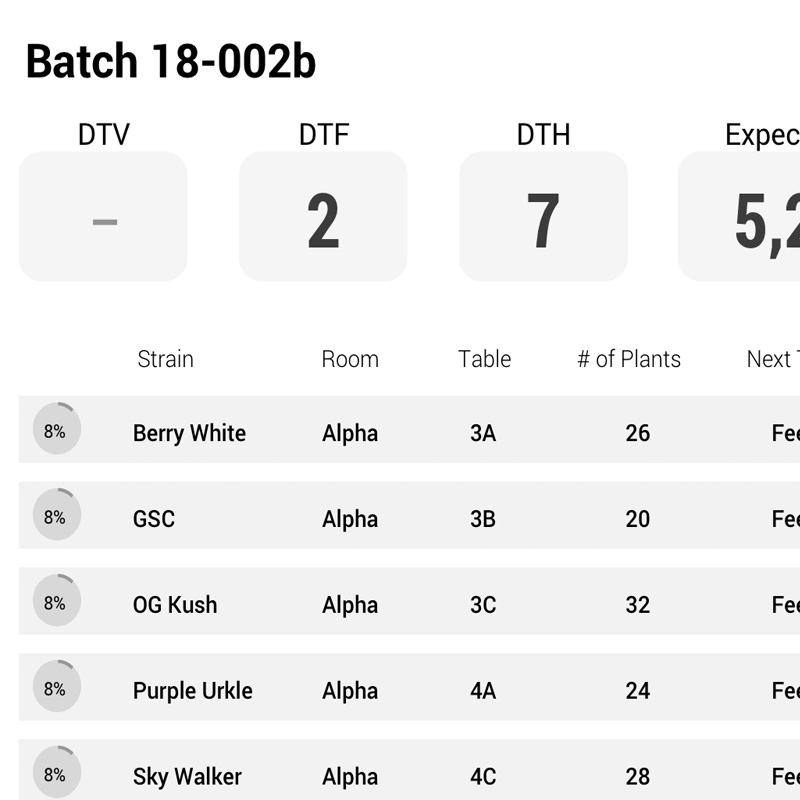 Get batch detail information all the way down to the strain and even phenotype level. Know more, grow more!
Each team member works from a Grow Manager-assigned task list on their own mobile device. Tasks are tracked and analyzed across teams for optimum efficiency.
Easy-to-use mobile UI for on-the-job tracking

Mobile interface for "in room" task management

Member tasks and activities managed in real time

Built-in timer tracks team member productivity

Just-In-Time training available via app

Track time and actual results back to crop yield
Archive all communications and notes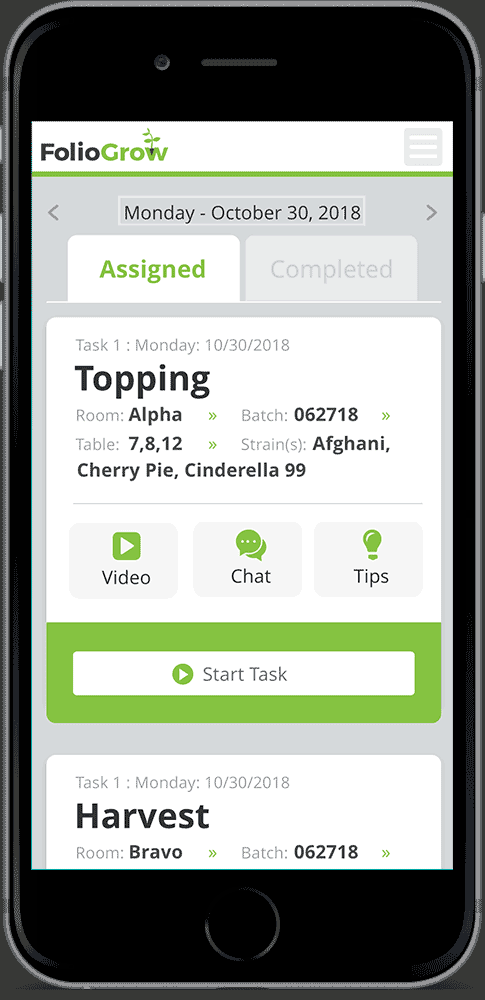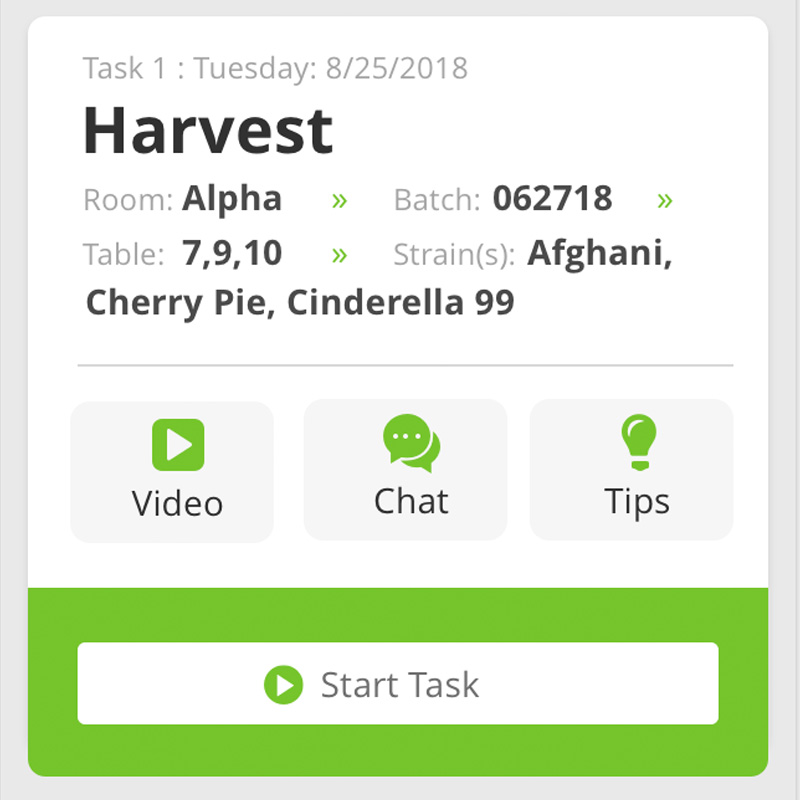 Get a list of tasks daily along with room/batch/table/strain-specific instructions. Track each task down to the second.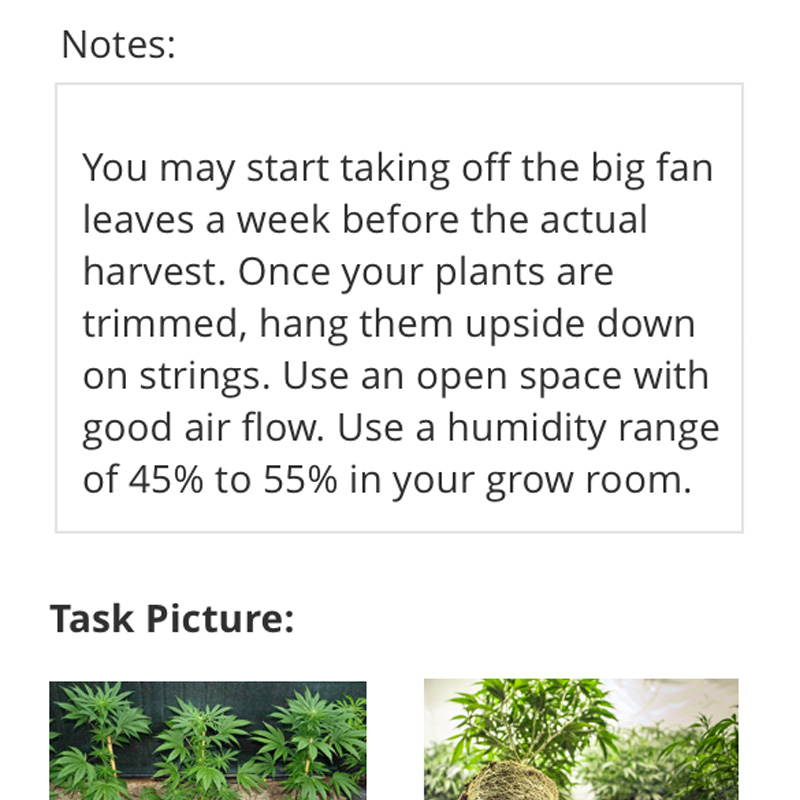 Strain-specific notes give quick tips to the team members to make sure the knowledge of the Grow Manager is in their hands.
Threaded discussions based on each batch follow through the entire grow process, making sure everyone on the team is in the loop.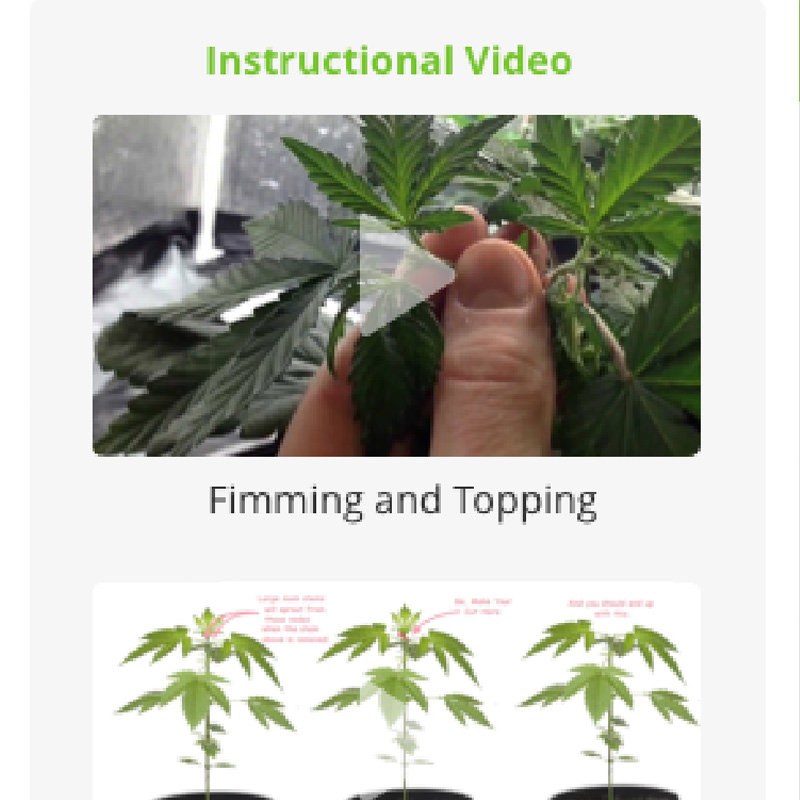 Just-In-Time (JIT) training is in each team member's hand available for every task. Make sure your people have the knowledge to follow your guidelines when they need that information.
Your sales team can now track inventory, generate orders and sign contracts on their mobile devices from anywhere. It's easy to track customers, view past orders and set pricing on the fly.
Track inventory

Create orders

Set pricing

Sign contracts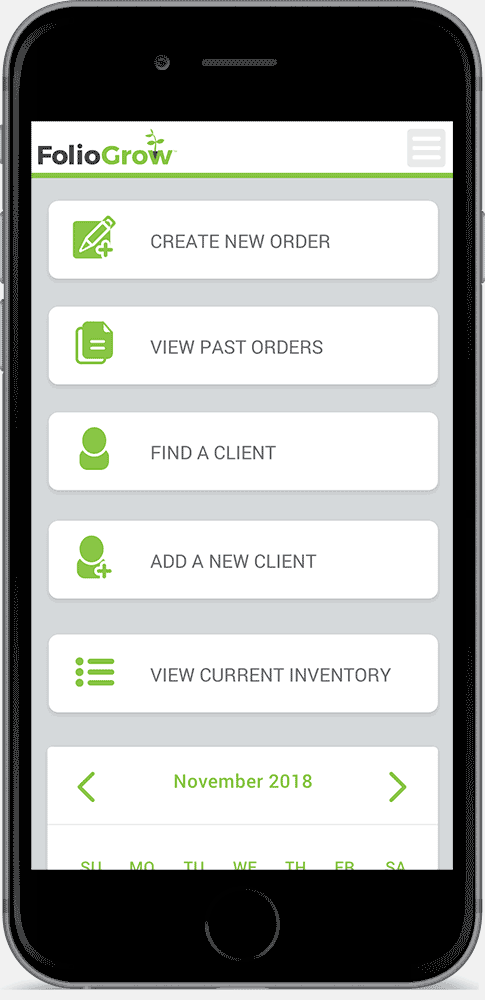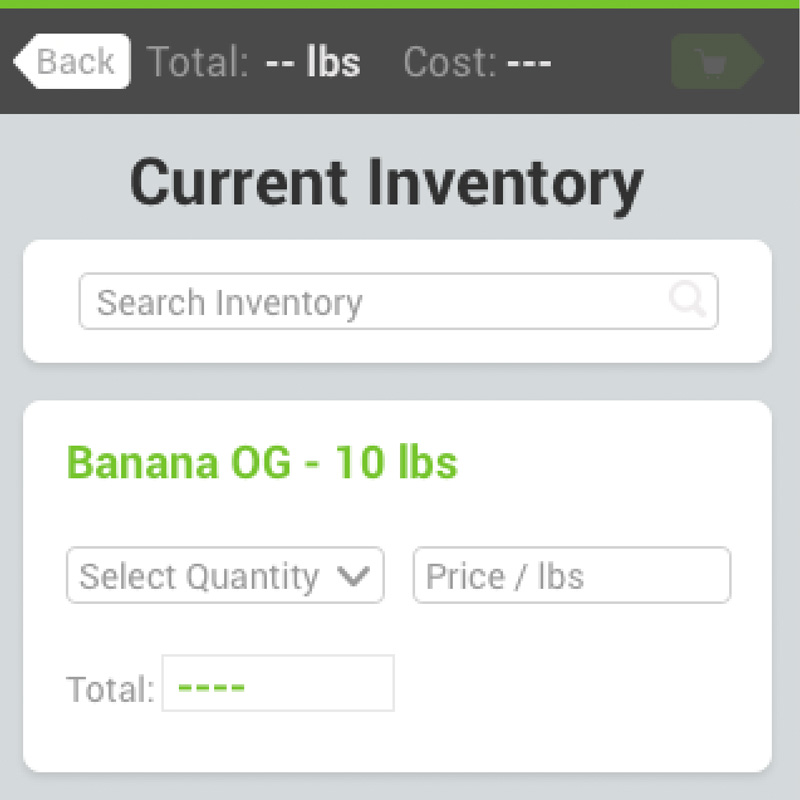 Access current inventory while on the road. Create an order on the fly while meeting with your customer.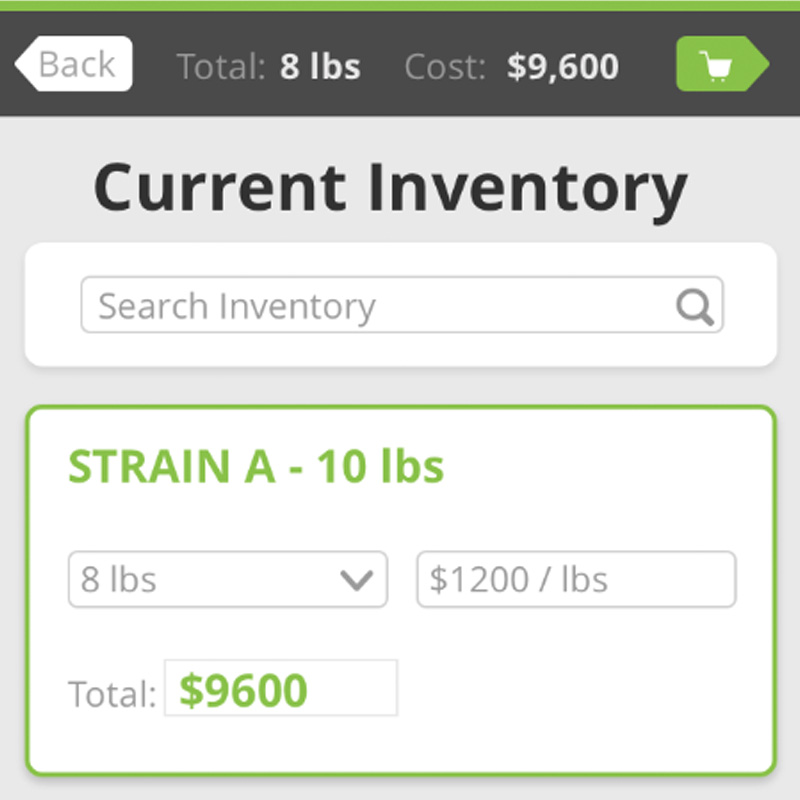 Set the sell price via the mobile app. This data is then sent into the FG Reporting system to better understand strain profitability.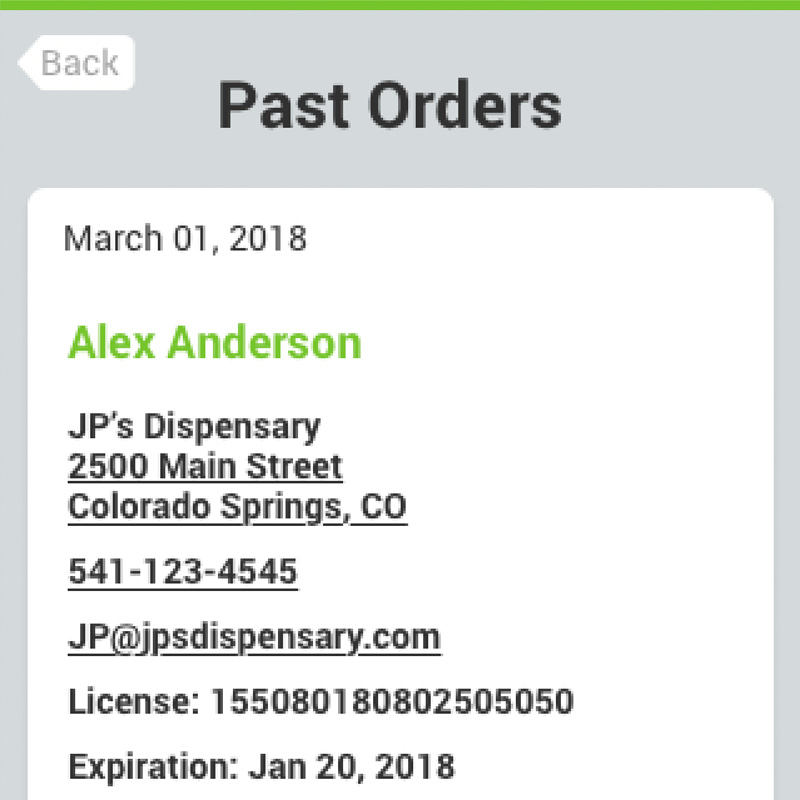 Track customer information when creating contracts. Get your sales people, customers and warehouse team all on the same page.
Get a customer signature at the end of the contract process to make it official.
Sign up for a 30-day FREE Trial and see how FolioGrow can help you GROW MORE.
Download the FolioGrow InfoGuide
Want to learn more about this cannabis cultivation software solution? Download our info-guide.